ATTENTION: We had problems in the shop due to a PHP version change.
I hope everything is working as usual again.
Should there still be a problem, please just write me an EMail and I will take care of it!
Finally available, the Conti Tower at the Nürburgring:
(in the Conti TS Stahlgürtelreifen- and Continental version)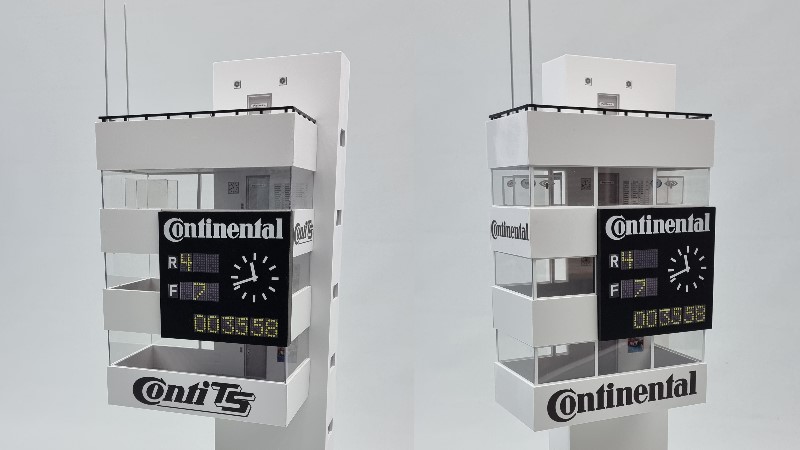 In the 'Conti TS' Tower (left) the old, unprinted windows are still installed. The kit contains the printed windows, of course.