ATTENTION: We will be out of office from Saturday 18 March until probably 17 April 2023.
Orders can of course be placed, we will deliver the items as soon as possible after 17 April!
During this time I can be reached by email at any time.
Finally available, the Conti Tower at the Nürburgring:
(in the Conti TS Stahlgürtelreifen- and Continental version)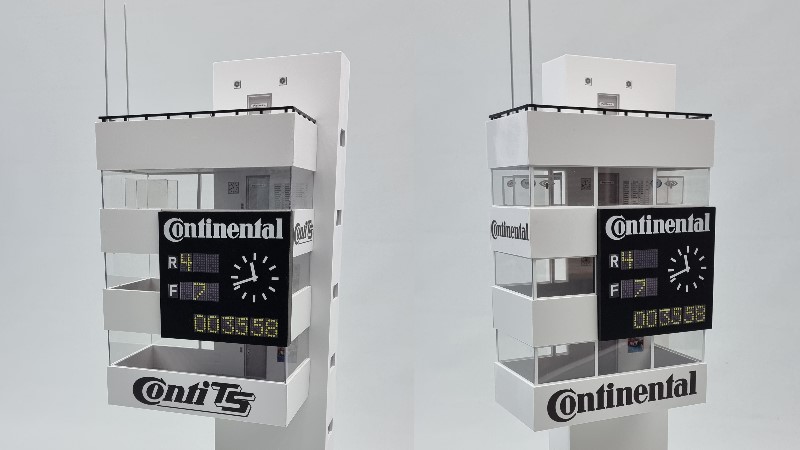 In the 'Conti TS' Tower (left) the old, unprinted windows are still installed. The kit contains the printed windows, of course.